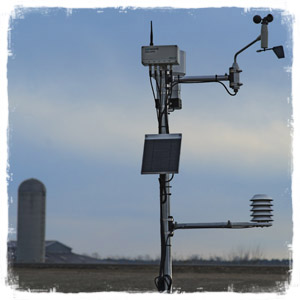 Research Initiatives
Corn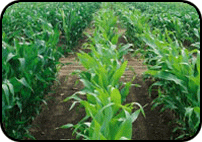 In 2010, Weather INnovations began establishing a set of three calculator groups, each designed to answer a specific corn production question. The calculators will be presented as interactive, internet-based crop staged production guides on weathercentral.ca. The first calculator is a corn growth stage tool which will estimate the current stage of crop development based on weather observations in addition to estimating the next significant crop development stage using the current stage, the weather forecast and normal climate conditions. This tool will also help farmers estimate the black layer date; and the date of physiological maturity. This is an important date in terms of dry down and harvest. The second calculator is a corn harvest dry down tool that will estimate harvest moisture based on the current moisture, the forecasted weather and the normal climatic conditions to an estimated harvest date. The third calculator is a corn yield projection tool which will utilize CHU data, solar radiation and soil moisture stress, the development of this calculator will provide farmers with a tool to help predict corn yield at least one month in advance of harvest. The intention of this research is to bring together research results from a number of different trials and produce an easy to follow information program to benefit corn growers in Ontario.

Mycotoxin in corn is a prevalent issue in wheat. In 2006, grain corn yields suffered significantly in Ontario due to high DON toxin levels. WIN is currently collaborating with University of Guelph Ridgetown Campus to develop a DON prediction model in corn grain.


View Other WIN Research Initiatives!