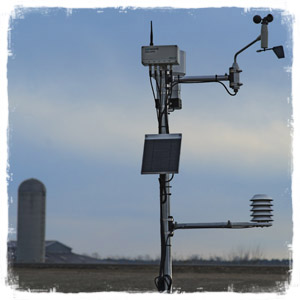 Research Initiatives
Strawberries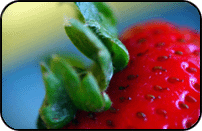 Weather INnovations successfully completed a three year research project (2009 to 2011) in day-neutral strawberries in collaboration with the University of Guelph, the Ontario Ministry of Agriculture, Food and Rural Affairs (OMAFRA), and the Ontario Berry Growers Association. The epidemics of Botrytis gray mould (BGM), anthracnose fruit rot (AFR), and powdery mildew (PM) in outdoor fields and high-tunnel environments were studied and forecasting tools for these diseases were developed. In addition, different fungicide chemistries and bio-products to control these diseases in both production systems were evaluated. The incidence of tarnished plant bug (TPB) was monitored and a GDD-based monitoring tool was developed.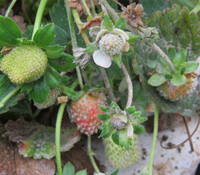 Our results revealed that incidences of BGM and AFR were significantly lower, and the PM incidence was higher, in high-tunnels than in outdoor fields. Incidences of both AFR and BGM were highly associated with temperature, leaf wetness duration and rainfall. PM incidence was mostly influenced by temperature and light. Wet leaves and rainfall reduced PM. Fungicide sprays timed using forecasting models were as effective as calendar spray. Rotating different fungicides and bio-products was very effective to manage these diseases. A webtool has been deployed on WIN's website, which includes forecasting models for BGM, AFR, PM and a GDD-based TPB monitoring tool. Strawberry growers are advised to use these decision support tools to protect their crops from these devastating diseases and insect.

WIN wishes to acknowledge OMAFRA for funding support for this research project through joint New Directions & Alternative Renewable Fuels "Plus" Research programs, and thanks University of Guelph, Ridgetown Campus, and the Ontario Berry Growers Association for their support and collaboration in the project.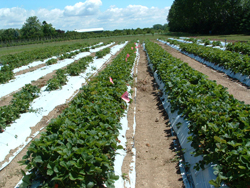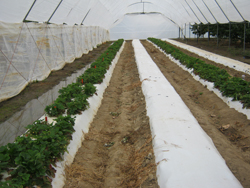 View Other WIN Research Initiatives!